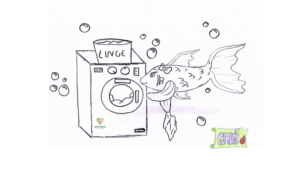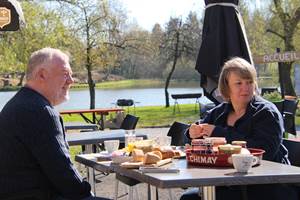 The services
The services we offer are intended to serve the people we welcome and also to serve the place and the people who work there. We welcome you at the reception and at the bar between 8am and 10pm and we suggest you to order the dishes of our small restaurant before 9pm.

Bar


Small catering


Bakery order


Laundry

The free and conscious price
Apart from the prices fixed in advance by us and for which we try to take into account the different factors involved, we offer a free and conscious price for some of our services and activities:
Accommodation in a camper van: Marie-Lou
Daily specials according to the availability and inspiration of the manager
The price of some activities: The walks and the small museum
What is the free and conscious price?
The free and conscious price is another way to consider the remuneration of an activity, a service or a product. This participatory and solidarity-based mode of valuation proposes an alternative to the currently practiced economic model (very ironically called the "free" market), in order to create the conditions for the social and economic transition, which our planet so urgently needs to continue to (sup)carry us.
The free and conscious price changes the established rule. It opens a way of questioning our relationship to money and the way we exchange our wealth. This form of remuneration requires consciousness to be proposed and practiced. It potentially offers a path of individual and collective transformation.
The free and conscious price is the amount you are willing or able to give in conscience for what you have received or experienced.
How do you determine your participation?
There are several elements to consider:
*The estimated value of what you received, which includes not only the activity, the service and the product itself, but also its preparation and all the efforts required to achieve it.
*Your financial possibilities.
*The direct and indirect costs of the activity of the service, the product (basic product, personnel, technical means, rent of the places, travel expenses,.... ).
*The future projects you wish to support.
The person who receives the free and conscious participation (i.e. us) in turn understands that this is recognition of his or her work based on multiple factors and knows that the person who determined the award takes responsibility for it; in return the responsibility of the person receiving is therefore not to be judgmental.